Chip Martin, over at "Chip Martin's Blog" mentioned "On The Road With Dave" in his latest blog entry.

A few weeks back I suggested a new website to Chip that I thought he'd find interesting. He did. It's for an advertising agency, BooneOakley, and the entire site is done via YouTube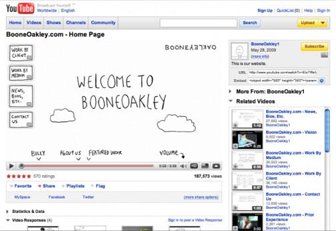 Go read what Chip has to say.
Labels: Advertising, Blogs, Public Relations